How Do I Choose Patio Paving Slabs
Posted by:
Admin
Tags:
Paving, Choose, Patio
Posted date:
11-10-2021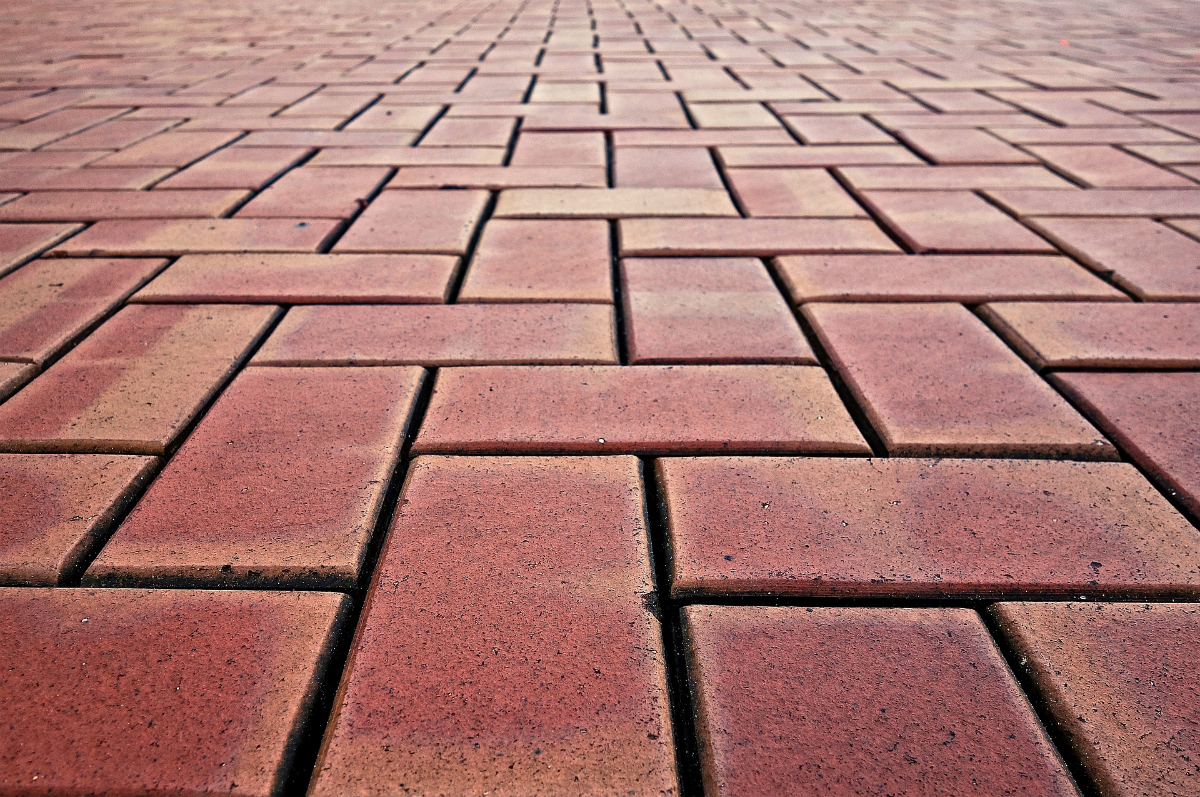 How to Choose The Right Paving For Your Patio
Homeowners often ask: how do I choose patio paving slabs? We look at how to choose the right paving for your patio.
The first thing to consider when choosing the right paving for your patio is your design and aesthetic preferences. This can be anything from colour, the size of the slabs, the materials or the pattern the slabs will be laid in.
For example, if you have an open plan kitchen with sliding doors, you might want the paving on your patio to match these. If you prefer a more organic look, you might want to incorporate plants into the design and surround the tiles with gravel to give a more natural feel. So really, it all comes down to your style and preference.
Ask yourself if you would like a more modern/contemporary feel or a traditional/classic type of patio.
Next, think about how much the patio will be used and the weather conditions that it is going to be exposed to; you want your patio paving slabs to be practical.
Also, will your paving be surrounding a pool or water features? Some slab materials absorb water better than other materials, and some, when wet, can be very slippery and hazardous.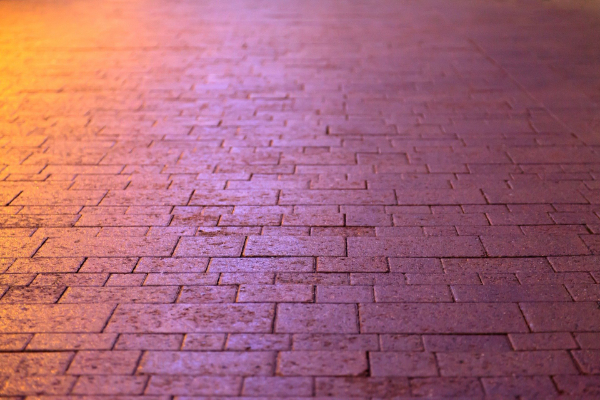 If you're expecting your paving slabs to be used regularly and get quite dirty (for example, on driveways), it might be best to opt into some hard-wearing dark coloured slabs. These will be low maintenance and won't have to be cleaned as often as light coloured porcelain paving.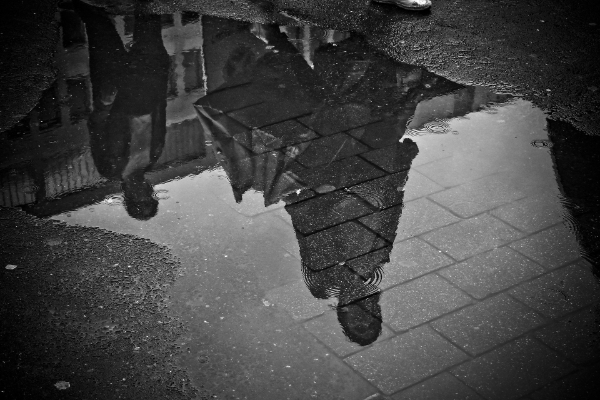 If your outdoor paving is going to be exposed to excessive use by dogs, children etc., then the best paving choice would be those that come in darker colours, for example, slate paving or even block paving, as they are available in a wide range of colours.
Although porcelain slabs come in lighter colours normally, they are generally easy to clean and are non-slip. The downside to these slabs is that they are more expensive and can take longer to install.
There is a range of paving options to be fitted into your outdoor space, so take a look at your options before you start your project and seek advice from professionals.
Riven Surface or Smooth Surface
These roughly finished slabs are created naturally when large blocks are split along natural cleavage planes, giving a very authentic finish. These natural paving slabs are suitable for those who prefer the rustic look.
There are not many limitations if you choose a riven surface, there are a range of colours, and each riven sandstone slab is different from the other, giving natural variations to the slabs and your garden having an overall organic look.
This style of stone paving originated from India so is often referred to as Indian sandstone. A positive is that the cost will not set you back as much as most modern smooth surface patios. An example of a riven surface used for most pathways in the UK would be concrete paving.
The process of cutting and sanding is what makes the buff surface slabs so different from the riven surface slabs. Instead of being naturally split in the grooves of the block, the blocks are sawn down into slabs.
Those slabs are then cut down to the required size and sandblasted or honed on the surface and edges, creating a very smooth finish with a slight shine.
This process gives a more contemporary and sleek look and is easier to clean than rigid patio slabs. Smooth surface paving is often achieved with natural stones such as granite or, more popularly, porcelain paving.
This paving gained its popularity in the 1990s and, as made obvious by the name, originates from India.
The price tag for these types of slabs surprisingly don't amount to as much as similar high end paving stones, they also come in a wide variety of colours, from the traditional creams and browns to even blue and green, probably one of the main reasons as to why it's a popular choice. Indian sandstone is highly suitable for British weather as it can withstand the test of time and extreme weather conditions due to its good quality.
It also offers a good grip in wet conditions, so it's a great option all year round. The sandstone texture will depend on if you opt-in for the riven surface or the smooth finish surface, either way, you are guaranteed a modern, sophisticated look that will stand the test of time.
Granite paving will not limit your options for both colour, size and styles, the design opportunities are just as great as sandstone, and the granite carries significant natural beauty.
The durability of this paving is hard to compete with. Its hard-wearing surface makes it difficult to scratch and crack; granite is also stain-resistant and colourfast. Granite paving can be designed to suit your preferences, it can be cut into small or large slabs that come in a square or rectangle shape, and both of the sizes can be included in the garden paving, fitting together to create a unique pattern.
Areas around pools or space below water features are best fitted with flamed granite slabs, they have a rough texture to prevent slips and falls, and the paving does not wear easily.
Porcelain paving slabs serve as a great alternative to natural stone slabs. The man-made slabs are resistant to sudden weather changes, which make them suitable all year round without the worry of deterioration.
Some more benefits to porcelain paving are that the colour will not change over time due to sunlight exposure, their weight limits match those of natural stone, and they are very low maintenance due to the resistance from chemicals and its inability to absorb any spillages. They can come in almost any colour and be cut to any size to suit the individual's taste.
Slate paving offers a unique finish to an individual's new patio. Slate can bring either a modern or traditional look with its popular grey and black colours and is very similar to a natural stone patio, given how durable it is.
Those who search for no fuss and low maintenance will see the appeal in slate paving. It is extremely stain resistant and can last for decades. It is recommended that slate is used for pathways or focal points in gardens as it can deteriorate if exposed to water often, so it is not advised to use around water features or swimming pools.
Limestone is formed under the earth and is a mixture of silicone and lime. This gives the slabs a range of colours and textures. Limestone slabs are very similar to sandstone slabs, but the main difference is the consistency of colours. Sandstone colours can be more varied in one slab, whereas limestone comprises much more consistent grains.
The surface of limestone slabs is quite smooth and easier on the eye, giving a more subtle look. Maintenance is key in the upkeep of limestone paving.
It is more susceptible to colour fading from sunlight, and acid damage is a common problem due to its calcium composition. The ranges of colours available for limestone are slightly limited compared to sandstone, and the tone is more neutral with not much to catch the eye.
If, however, you are on a budget for your outside garden patio, then limestone could be a suitable choice, it is one of the most affordable Indian stones on the market, and it still allows you to transform the paving completely.
Are you considering a new driveway in Southend and Essex? Contact our block paving specialists today.